City officials, school board members, district staff, and other members of the educational community gathered at Innovative Horizons Charter School (IHCS) on June 18th to break ground on a modernization/reconstruction project. "It's been three years since Perris Elementary School District (PESD) has opened our last elementary school," remarked Francine Story, Chief Business Official of PESD. "At last, the time has finally come for Perris Elementary School District to break ground here at Innovative Horizons!"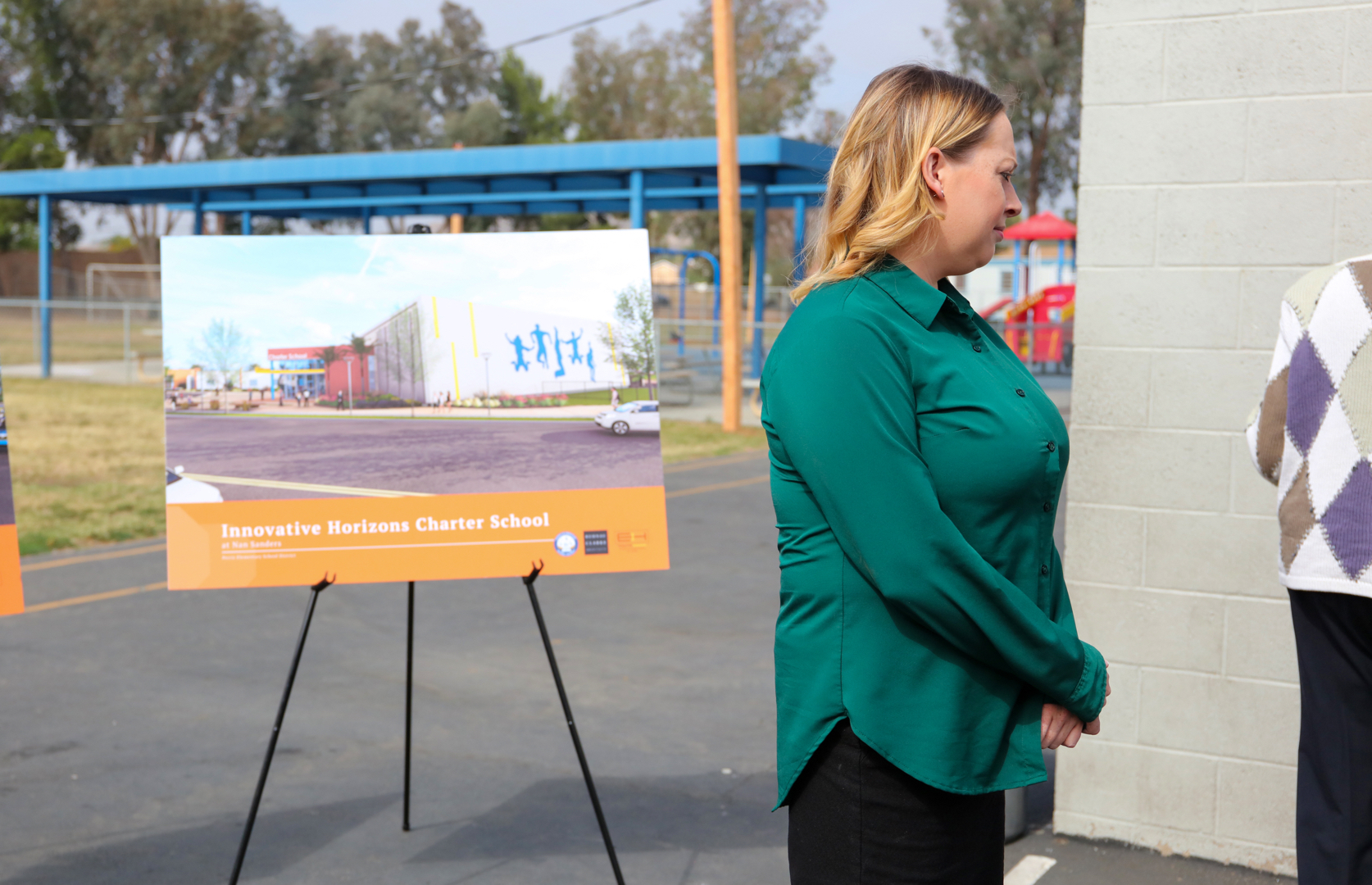 The school opened in 1985 as Nan Sanders Elementary, serving students from kindergarten through sixth grade. Its namesake, Nan Sanders, was an active member of the Perris community, who volunteered with ten organizations during her lifetime, serving with some for over forty years. Her biggest passion of all? Educating youth in her community.
In 2011, PESD decided to convert Nan Sanders Elementary into a charter school in order to provide students with access to an alternative curriculum. Innovative Horizons Charter School was born, opening with 740 students during its first year; it now serves over 900.
With long waiting lists at each grade level, and a new curriculum with updated goals, IHCS was due for modernization. The proposed project will add 35,000 square feet of permanent building to the existing campus. Phase one of construction began in April 2019 and will include:
Interim Housing

A new gymnasium/food service building

A new two-story classroom building

Boys and girls locker rooms
The campus expansion will provide space for new and updated programs, including extracurricular activities. "The new facilities better meet the needs of the students and are in alignment with the District's mission and vision," stated District Superintendent, Jean Marie Frey. The academic building will add ten new classrooms to the campus with flexible furniture and areas for collaboration, while the gym/food service building will also house a band room and outdoor stage.
With the help of RCA's funding specialist, PESD has been able to make the most of every dollar and look at all available funding opportunities. This includes the Charter School Facilities Program that just awarded $11 million toward this project. The District looks forward to completing Phase 1 in August 2020 just in time for the 2020-2021 school year.