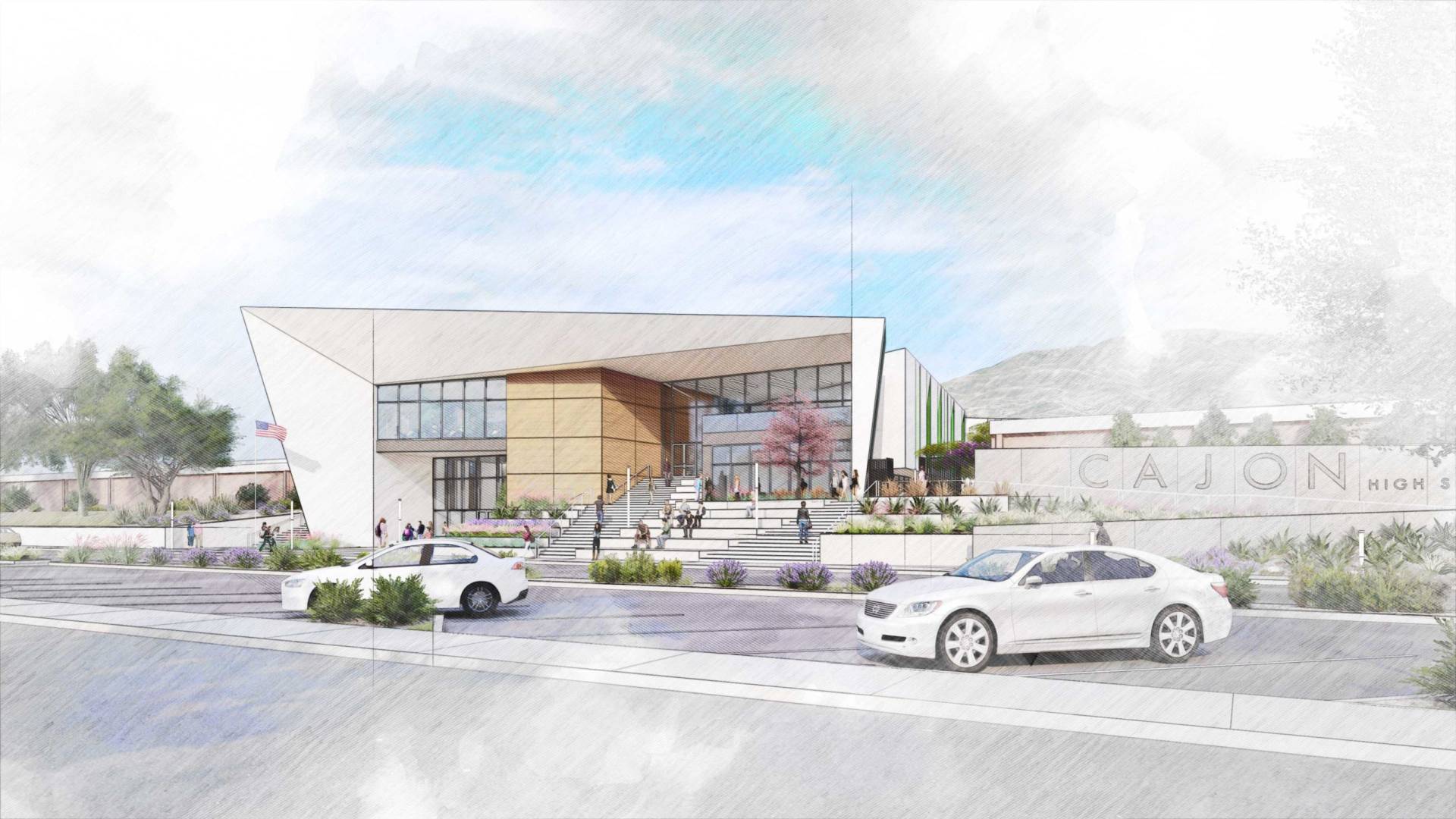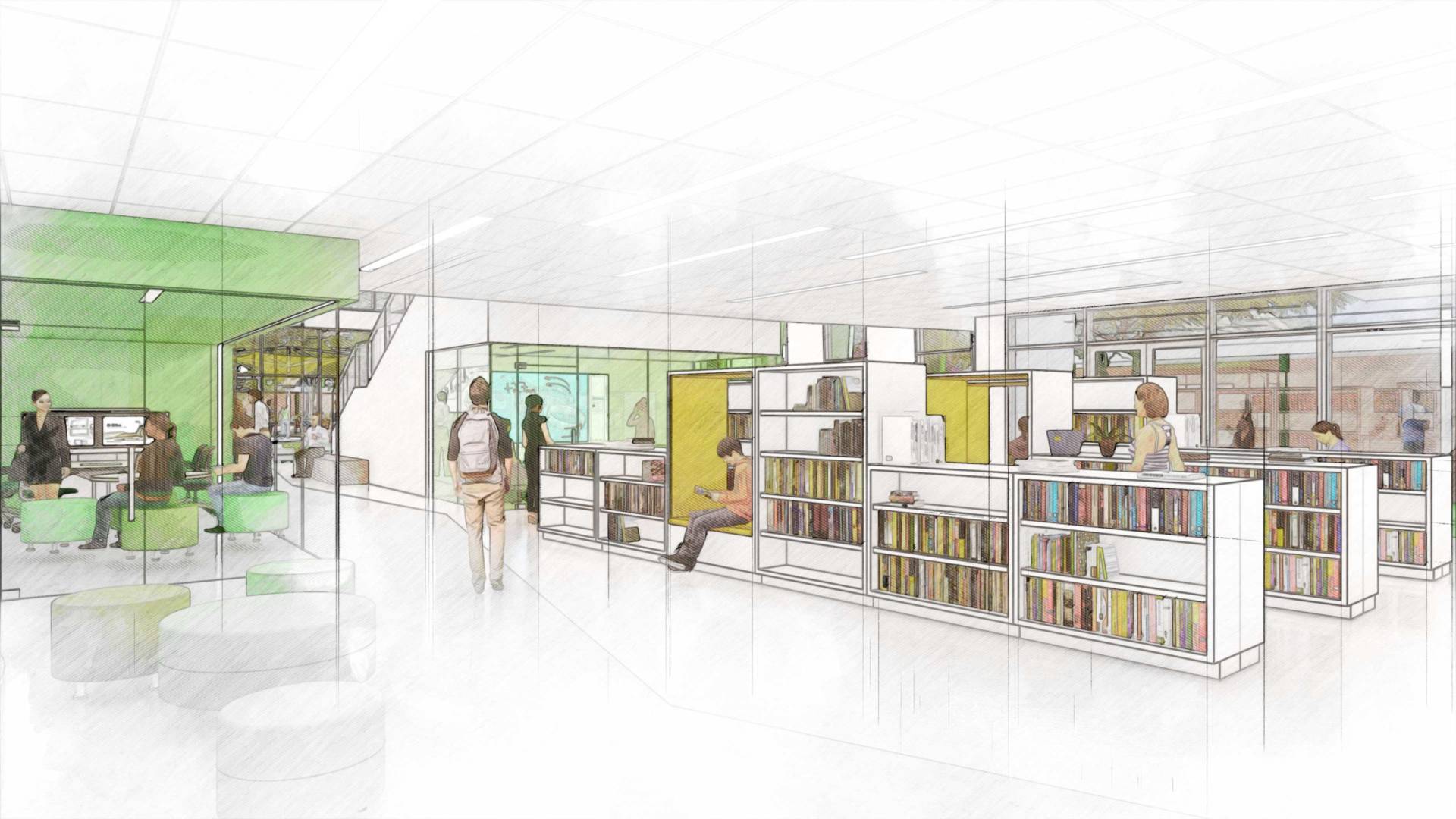 Cajon High School Competition
Cajon High School Competition
Cajon High School Competition
Cajon High School Design Competition
San Bernardino, CA
Planned work at Cajon High School includes the demolition of the existing Library and Administration buildings, to be replaced with a new multi-story structure to house 8 to 10 new general education classrooms, 2 SDC classrooms, library and administration offices. Anticipated building square footage, 25-26,000 s.f.) Total project budget of $25M is inclusive of soft costs and all construction costs.

Program Elements and approximate size requirements of the new construction shall include:

• General Education classrooms – Eight to ten classrooms of approximately 1200 s.f. each.

• SDC Classrooms – Two classrooms of approximately 1200 s.f. each.

• Library – Modernized library approximately 3,000 s.f.

• Administration – Modernized administration building approximately 7,000 s.f.

• Single Point Entry to Campus – The design solution shall include the ability to close the campus to a single secure and monitored point of entry each day immediately after the start of classes. This is to facilitate controlled visitor access to the campus.

• Other elements and features as proposed by the designer.
San Bernardino City Unified School District
"Is the scope and scale appropriate for school design?"

YES, IT ABSOLUTELY IS.
"Is cutting edge or functional design more appropriate for teaching and learning environments?"

YES, THE CUTTING-EDGE DESIGN PROVIDES THE REQUIRED SPACES AND STUDENT ENGAGEMENT APPROPRIATE FOR TEACHING LEARNING AND ADMINISTRATIVE SPACES.
"Are cutting edge school designs realistic under existing budgets?"

THIS CUTTING-EDGE DESIGN WAS REALISTIC FOR THE BUDGET!